Get Clubmate for FREE!
Welcome to our new club referral program!
Starting from today, when one of your members refers a new club that signs up with Clubmate then we will knock 10% off your renewal bill.
The more clubs they refer, the more you save! Refer 10 x new clubs and you'll receive 100% off when you renew.
Clubs that sign up via the referral program will also receive 10% off their first years software costs.
And that's not it! Each member that makes a successful referral will receive an exclusive Clubmate goody bag containing swag unavailable anywhere else. 🎁
Win! Win! Win!
So what do you need to do?

1) Ask your members to refer a club to Clubmate.
To help make it easier for them, we've created some handy social media posters for them to share online – you can download these below. We recommend that you share these via your social media accounts too. *please remember to tag us! Twitter & Facebook 👍
Or they can refer them straight to our referral page.
2) Then when a new club signs up, they need to quote both your members name & your club name.
3) Thats it! We will notify you when the club signs up and confirm that your renewal fees will be reduced accordingly. We'll also reach out to your member directly.
Social Media Posters for your members to share: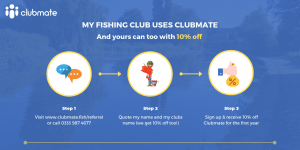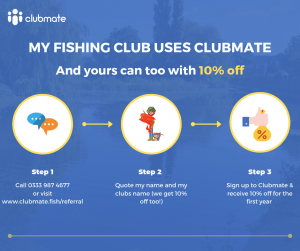 Download Refer a Club promo poster