Attract more anglers, every single day

Make it easy for anglers to buy tickets, pay and gain safe access to your fishery... contactlessly

On average, Fisheries using Clubmate grow their ticket sales by 14%
---
How much is that worth to you?

SIMPLE ONLINE BOOKINGS
Online Day tickets, Memberships & Permits
Make it easy for anglers to fish your venue by offering the ability to purchase day tickets, season permits and memberships online 24/7.
Automate all of those mundane tasks, keep admin & paperwork down to a minimum and free up more time for you to focus on your business.
Flexible online bookings and memberships to suit your facilities needs
Manage your diary schedules and control swim availability electronically
Accept bookings, memberships & permit applications from your website, social media or Castbooker 24/7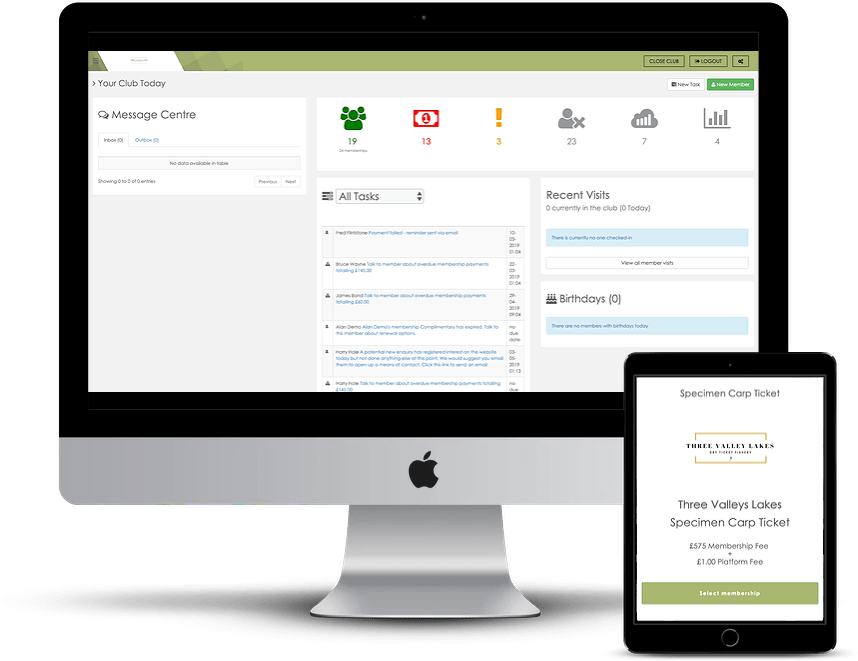 ACCEPT BOOKINGS ONLINE ANYWHERE, ANYTIME
24/7 bookings, even when you're closed
The automated online booking process makes it easy for customers to book and pay at their convenience, from anywhere, at any time.
Customers can view availability in real time and pay securely online via debit or credit card. Once booked, customers receive an instant confirmation message and instructions on accessing your venue.
With payment already taken care of, your customers can spend more time fishing and less time at the ATM!
Accept payments electronically by debit card, credit card and direct debit
Manage your venue, communications & swim availability all from one place
With 24/7 availability, there's no need to wait by the phone for bookings
100% Risk Free Pricing
Completely free to get started, you only pay when you receive a successful booking or membership

A WEBSITE AS BEAUTIFUL AS YOUR WATERS
Attract new anglers with a modern, mobile first website
Promote your facility online with a modern, mobile optimised website that showcases your Fishery to the max.
Make it easy for new anglers to find you online and allow them to book or join anywhere and anytime. Provide up to date catch reports, easily share your latest news and keep customers engaged so they keep coming back for more.
Modern, fishery focussed websites
Help the next generation of Angler discover your facility online
Easily share your latest news, updates and catch reports and keep customers engaged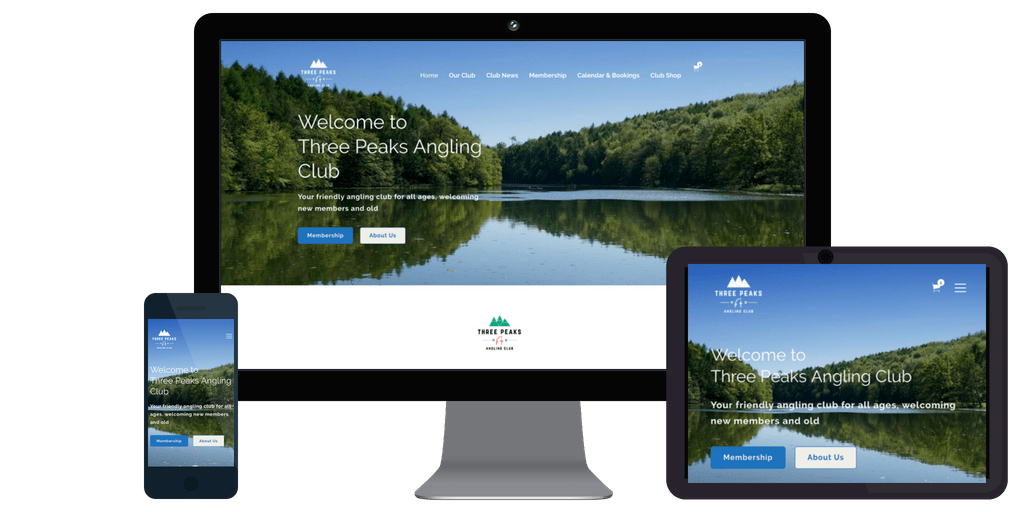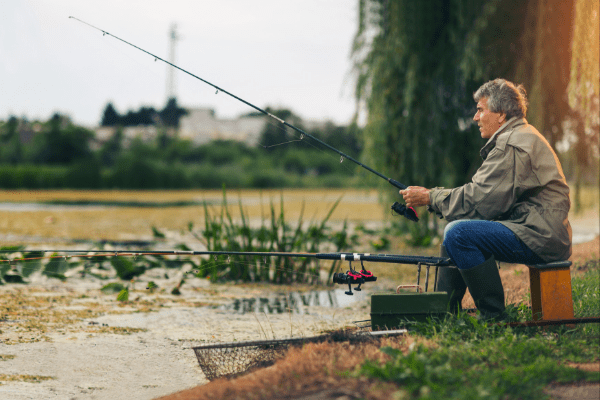 ENCOURAGE REPEAT BUSINESS

Retain clients, increase loyalty
We know that a successful fishery is one that's great at keeping customers coming back – again and again. And whilst there's nothing we can do about the weather or your customers angling ability, we can help keep your fishery front of mind and easy to work with.
With automated thank you messages, invitations to re-book and special offers to help fill up those empty pegs on quiet days, we'll make sure you're remembered at the right times.
Customers can rebook in under 60 seconds, with the booking confirmation added to your digital diary and money sent straight to your bank account, so you don't lift a finger.
Encourage anglers to re-book without doing a thing
Fill empty swims on quiet days with promotional offers
Make sure customers feel valued & appreciated with regular communication

CUSTOMER DATA, PASSWORD PROTECTED
Keep your customers and business secure online
More and more, clients and business owners are becoming conscious of what happens to their personal data. Managing your venue online with Clubmate gives you and your clients peace of mind.
Reduce the risk of data breach by capturing, storing and maintaining customer data in a secure, central database that only authorised users can access.
GDPR compliant data management
Take control of your customers data before someone else does
Reduce risk of data breaches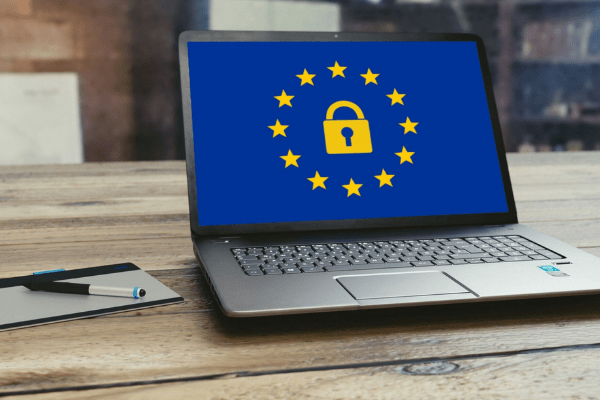 Get In Touch
To find out more or book a demo, add your details and one of the team will be in touch