Our Features
Clubmate helps you to run your fishing club more efficiently
by simplifying time consuming administration tasks and making
it easy for member to join, pay, book and renew.
Membership management
Simplify the membership process for everyone involved, including members, staff and volunteers. By reducing the burden of admin and removing the barriers to membership, your club can help more people fish, more often.
Introducing a simple online payment system reduces barrier to entry, making joining & renewing incredibly easy for everyone. The online booking and digital renewals also make being and staying a member effortless, helping to ensure the ongoing sustainability of your membership.
Enable members to sign up online 24/7
Online and offline payments by cards and direct debits
Automated membership renewals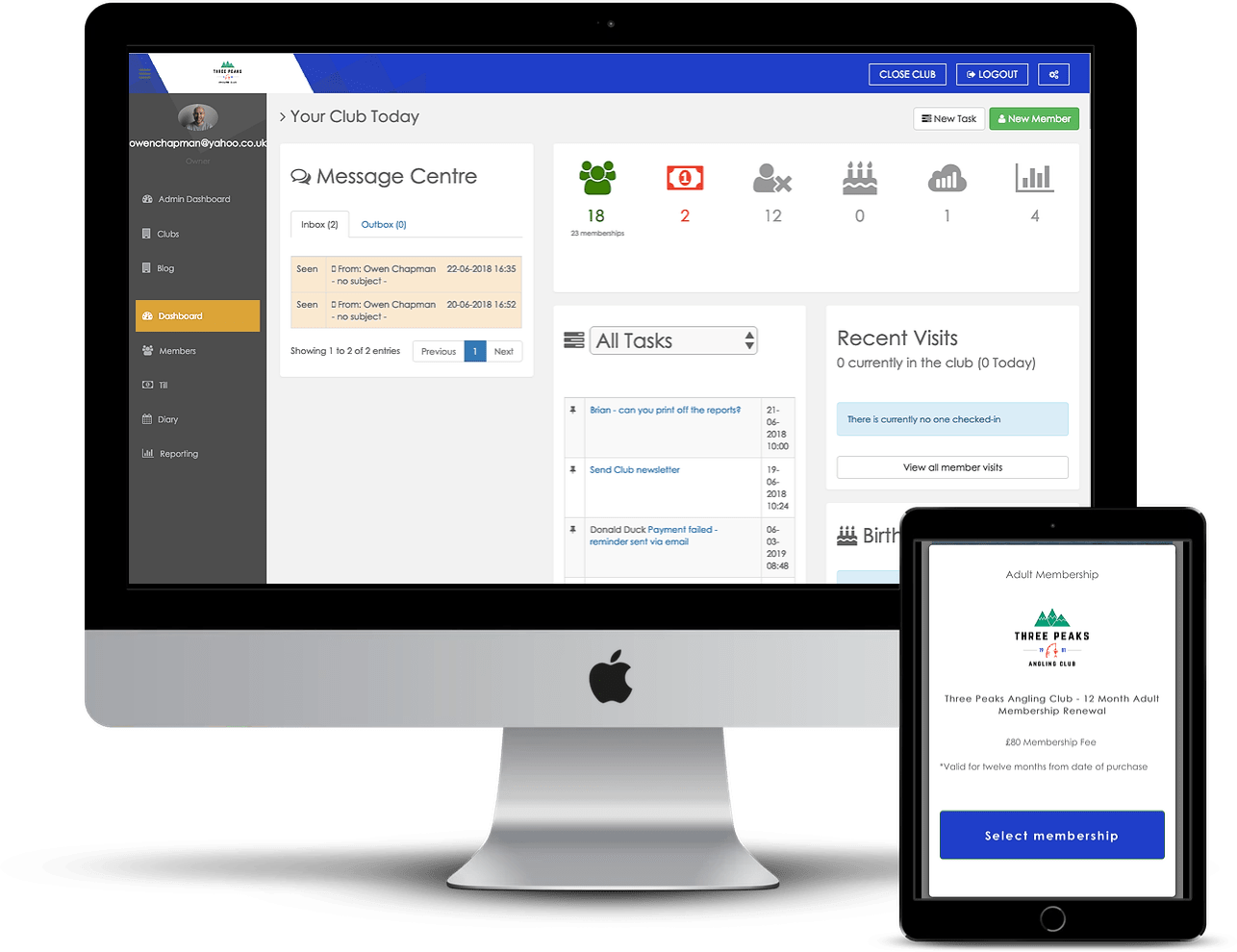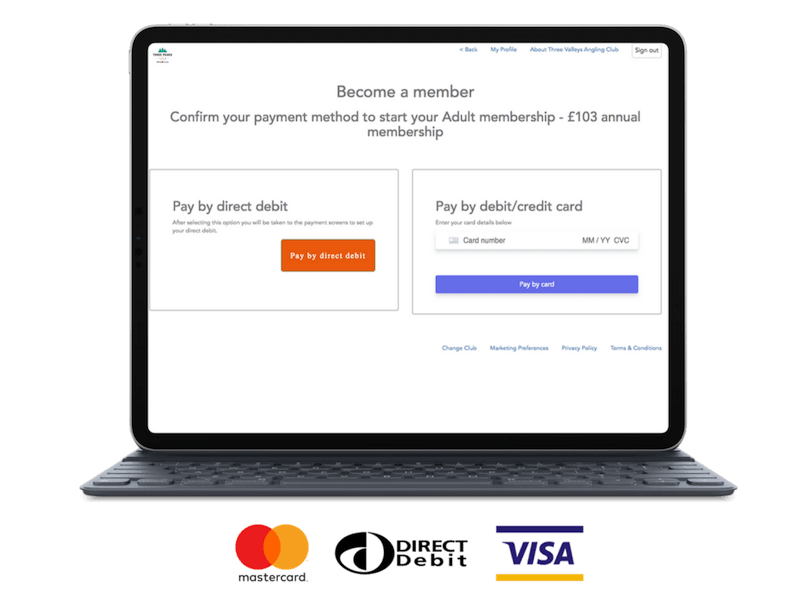 Payments
Clubmate provides a simple process for members to pay membership fees, purchase tickets, book matches and make donations, securely online from any device, 24/7.
Online payments are automatically reconciled against each member record. Even payments from members who prefer using cash or cheque can be easily recorded into the system too.
Accept payments by debit card, credit card and direct debit
Real-time financial reporting highlights who has paid and who hasn't
Payments auto-reconciled against member

Diary & Bookings
Offering members & visitors the convenience of checking availability and booking tickets, matches & events online will help reduce unnecessary admin, improve visibility of club attendance whilst ensuring a positive experience of your club.
Flexible scheduling rules & logic to suit your venue
Showcase your matches, work parties and start selling day/guest tickets online
Enable members to book & make payment at any time, on any device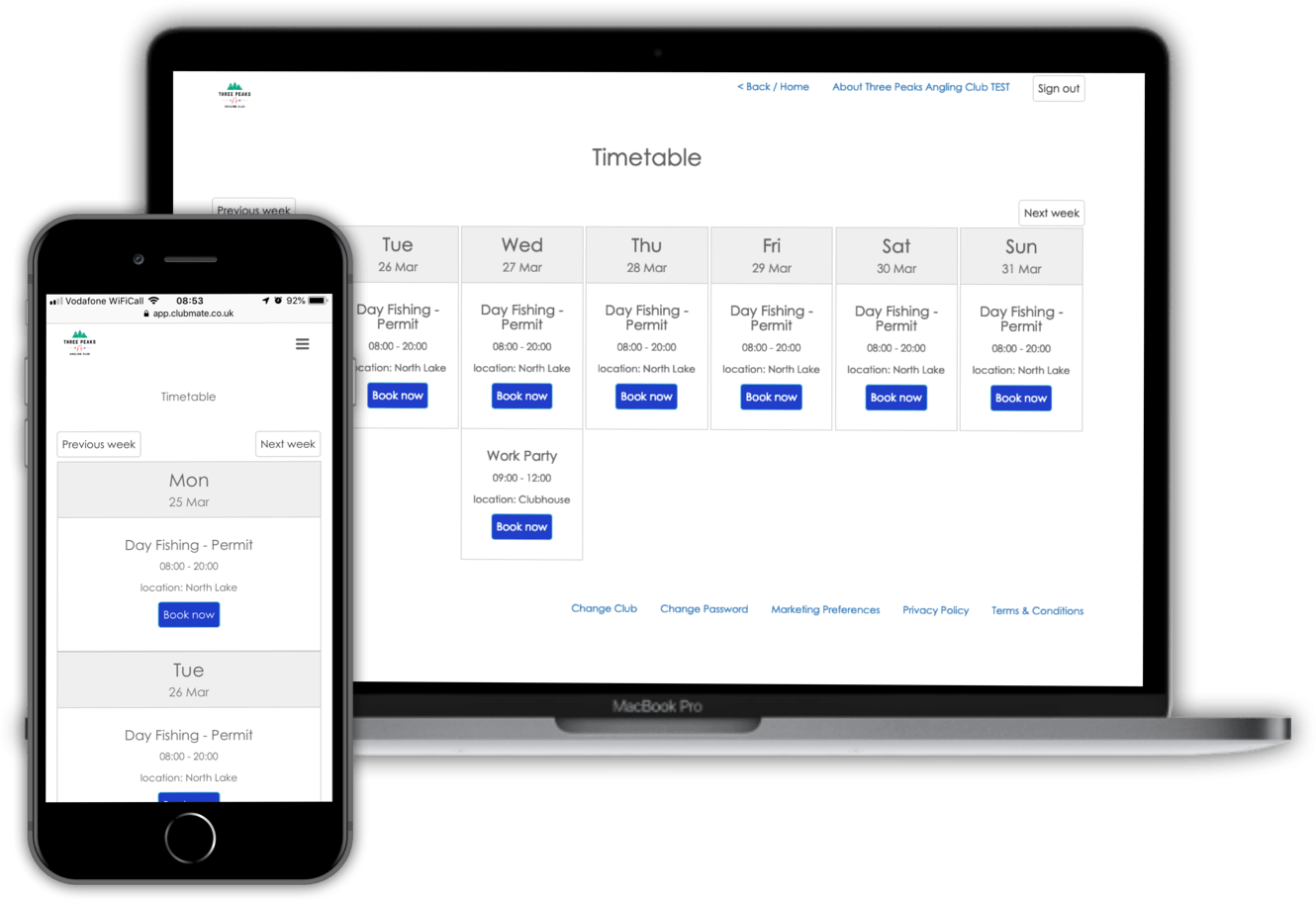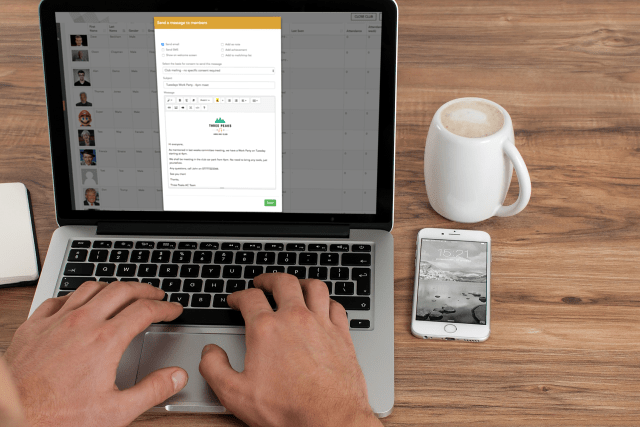 Communication
Clubmate helps keep all of your contacts in one place, allowing to you to stay in touch with just a few clicks.
Send and receive messages via email and text to help keep everyone involved at your club informed of all the latest news.
Plus our message automation tool allows you to send messages to prospects, guests & members automatically based on a series of triggers and rules that you define.
Send individual or group messages direct from your member database
Create and send electronic newsletters from within Clubmate
Set up automatic message templates that are triggered & sent based on specific member activity
All Features

Online registration
Capture members details, photos and payment details online 24/7.
Payments
Accept one off and recurring payments by debit card, credit card or direct debit. 

Online bookings
A simple, customisable booking system that allows you to promote tickets, matches & events that members & guests can book 24/7.

Access control
Offer your members secure, 24/7 access to your venue and remove unauthorised access.

Electronic books
Convert your handbooks in to a digital format and allow Clubmate to send them to members automatically when they join or renew
Membership cards
Let Clubmate print & deliver club branded, photo ID cards direct to your members door.

Sell products
Allow members to purchase products such as merchandise, keys, printed handbooks & donations online or offline

Reporting
Keep on top of finances. See who has paid, who's overdue and gain a real time view of member revenue. 

Communication
Send and receive communications via text & email to help members, volunteers and fellow committee members remain informed about club news.

Website integration
Maximise the benefit of Clubmate and plug your member portal, diary & booking functions direct into your site.

Member analytics
Understand how your club is performing, your growth, retention rates and more. All in real-time.
GDPR
Ensure your members data remains secure and compliant with the latest data protection regulations.