Our features
Clubmate helps you to run your fishing club more efficiently
by simplifying time consuming administration tasks and making
it easy for member to join, pay, book and renew.
Membership management
Simplify the membership process for everyone involved, including members, staff and volunteers. By reducing the burden of admin and removing the barriers to membership, your club has the time to grow.
Introducing a simple online payment system reduces barrier to entry, making joining a club incredibly easy for everyone. The online booking and automated renewals also make being and staying a member effortless, helping to ensure the ongoing sustainability of your membership.
Enable members to sign up online 24/7
Online and offline payments by cards and direct debits
Automatic membership renewals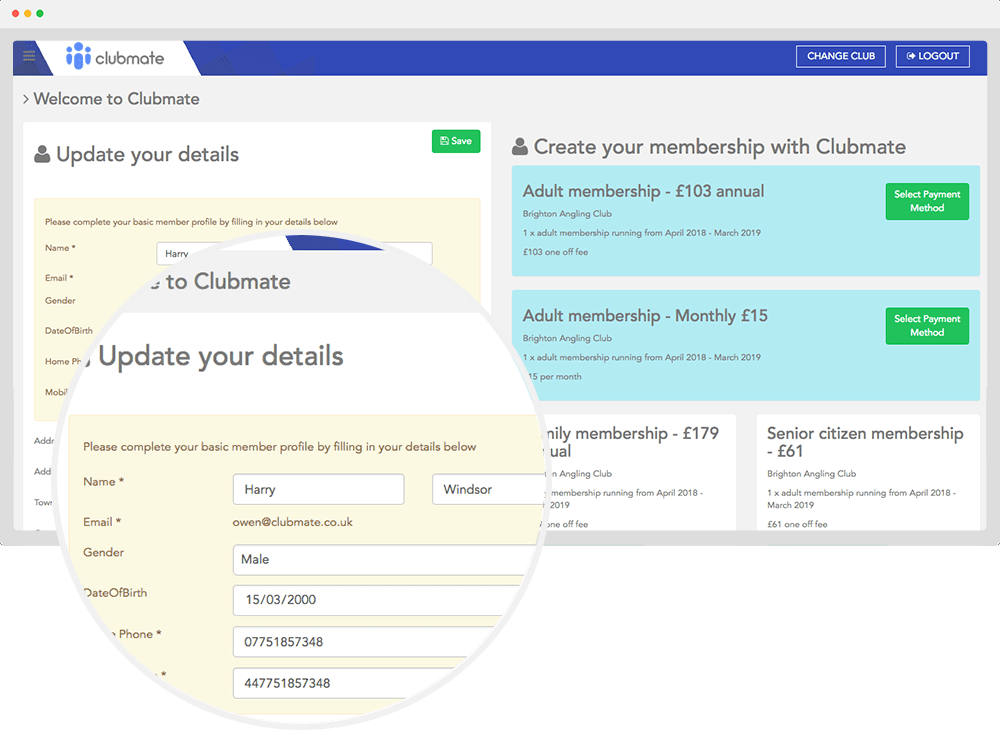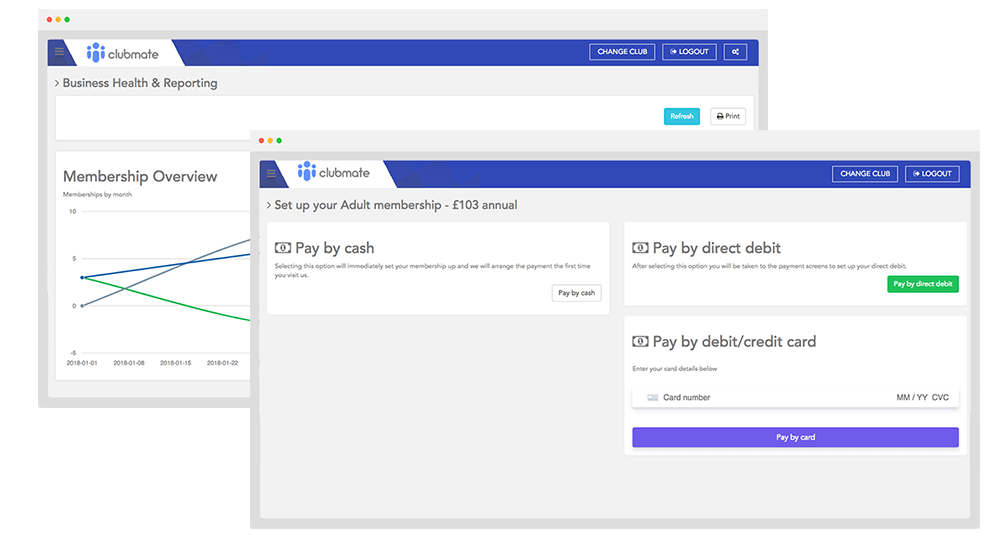 Payments
Clubmate provides a simple process for members to pay membership fees, day tickets, book matches and other events, securely online from any device, 24/7. Even payments from members who prefer using cash or cheque can be easily integrated into the system.
Members have complete control over how they pay, with options for one-off payments, monthly direct debits and automatic renewals.
Administration staff have easy access to payment history and real-time financial status.
Accept payments by card and direct debit
Offer recurring payment plans
Payments auto-reconciled against member
Diary & Bookings
Offering members the convenience of checking availability and booking pegs online will help ensure visitors are having a positive experience of your club.
Events can also be displayed to members via an online events diary and shared via email. Plus, by providing the option to book and pay on the go, you are encouraging higher participation levels.
Flexible scheduling rules to suit your venue
Showcase your matches, work parties & socials and start selling day tickets online
Enable members to book & make payment at any time, on any device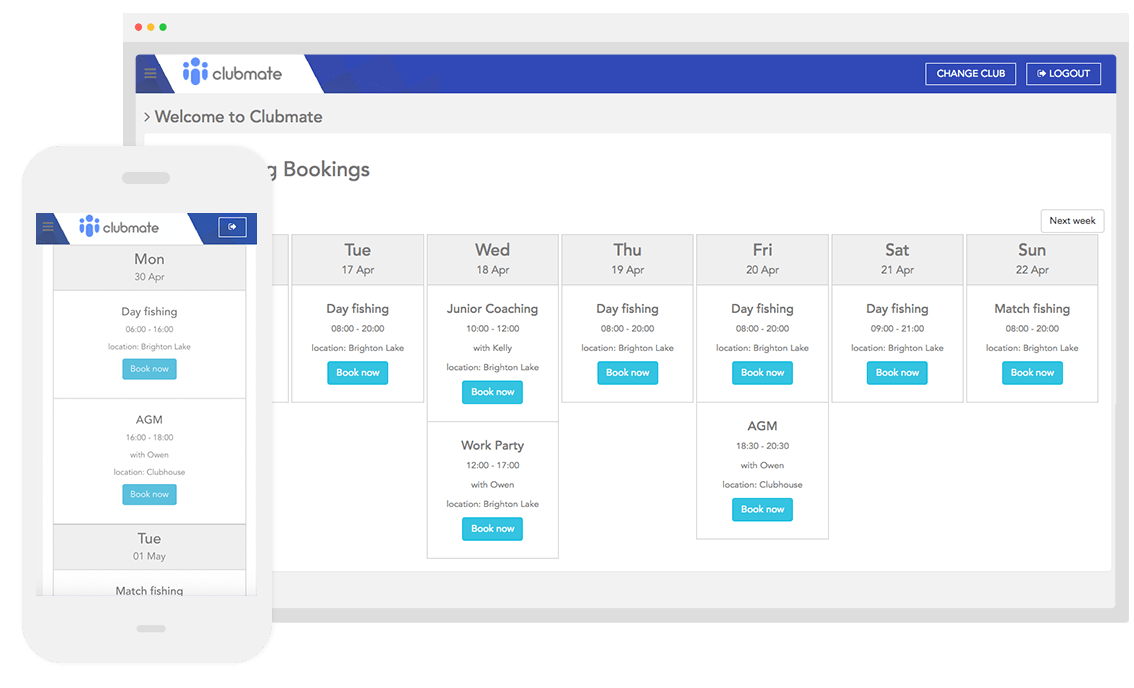 Online registration
Capture members details, photos and payment details online 24/7.

Payments
Automate billing and accept one off and recurring payments by debit card, credit card or direct debit.

Online bookings
A simple, customisable booking system for your events, work parties, matches & more, that your members can book 24/7.
Reporting
Keep on top of finances & key member metrics. See who has paid, prepare for AGM's and gain a real understanding of your club's performance.

Till
Utilise our comprehensive Point of Sale system to manage & track the sale of food, tackle, merchandise and tickets.

Membership cards
Automated photo ID card printing service delivered direct to your member.

Diary & event management
Manage venues, events, bookings and schedules all in one simple, colour-coded diary.

Access control
Offer your members secure, 24/7 access to your venue and remove unauthorised access.

Communication
Send and receive communications via text & email to help members, volunteers and fellow committee members remain informed about club news.

Website integration
Maximise the benefit of Clubmate and plug your member portal, diary & booking functions direct into your site.

Self-serve member portal
Empower members to sign-up, renew, make bookings and update their details via your club branded portal.

Safeguarding
Ensure volunteers & staff are clear to work with children & vulnerable adults with enhanced DBS checks.
Get in touch today
Clubmate is designed to be simple. If you can use Facebook or send an email, you can use our platform.