You asked so we delivered!
Ever since Clubmate began, we've been listening to the challenges, concerns and issues of fishing clubs and fisheries up and down the country, with a view to hopefully one day help you overcome them.
As we were going through some of our notes for this post, we thought it would be nice to share a few common challenges & see how many match yours (we've not listed them all as we want to keep some back for our next product update 😉):
Our members complain that our existing site is out of date & old fashioned
We use Facebook for updating news but we have to keep repeating ourselves again & again
We have a great club history but don't shout about it enough
Our membership numbers are declining
There's no easy way to update Matches & Leagues and anglers often get annoyed chasing for updates
Our existing website provider offers no support and we don't know how to keep it up to date
We receive endless texts, emails, phone calls, FB messages all asking about the same thing!
We'd love a new website but it costs too much for what we want
Our webmaster has moved on so we don't have anyone with IT skills
We're not sure how to encourage more anglers to get involved, especially the younger generation
Well as I said, we've been listening and whilst we can't help overcome all of life's problems, we can help you overcome most of these common issues. Which is why we are really excited to announce that as from today, we can now offer affordable, stunning websites that are made solely for the Angling community.
So what does a Clubmate site offer?
Our new, stunning websites provide clubs and fisheries with the ability to show off in style. All sites look great on any device and are really easy to update.
Some of our key club & fishery features allow you to:
Sell Online Day Tickets
Share latest news
Display catch records
Accept online Memberships
Promote your Waters
Generate revenue through merchandise
List Match Fixtures, Results & Standings
Offer club/fishery rules in Multiple languages
How will it help our organisation?
Well that depends on what your current challenges are but with a Clubmate site, you'll have all the tools you need to attract new members, grow ticket sales, keep members & clients informed and save a tonne of time on admin. And with a new professional looking site, you'll enhance your image in an instant too.
We also understand that technology can often be scary, so we make sure you'll be dealing with actual humans from start to finish. The sites are super easy to update too so no technical IT skills needed here.
But don't just take our word for it…
Take a look at our demo club site and see for yourself (get in touch if you are a Fishery and we'll send over a demo Fishery site too 😀).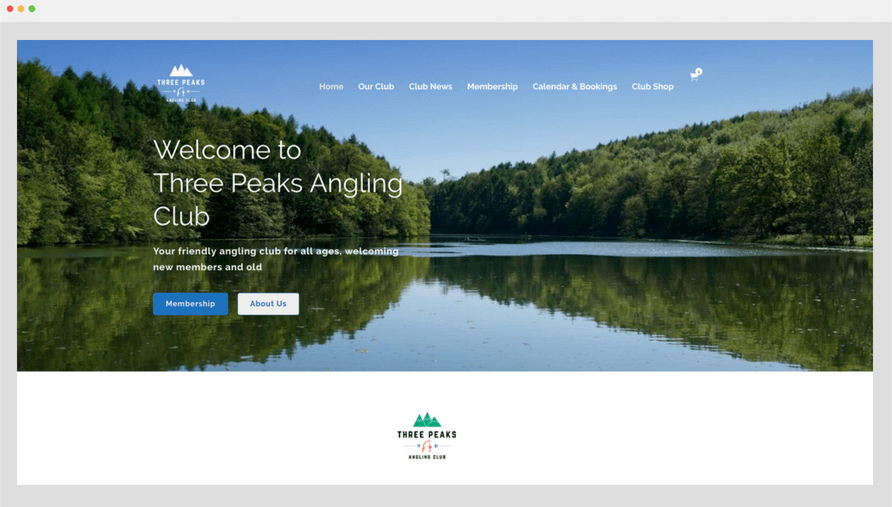 So how much does it cost?
At Clubmate, we believe that your club or fishery deserves to look its online best. We also believe that it shouldn't cost too much either.
Which is why our pricing starts at just £15 per month – thats just £180 per year!
Ready to get started?
If you're as excited as we are and want to find out more just click here and add your details or drop us an email hello@clubmate.co.uk.
Alternatively, you can find out more about our websites here.