Download your FREE
Committee Handout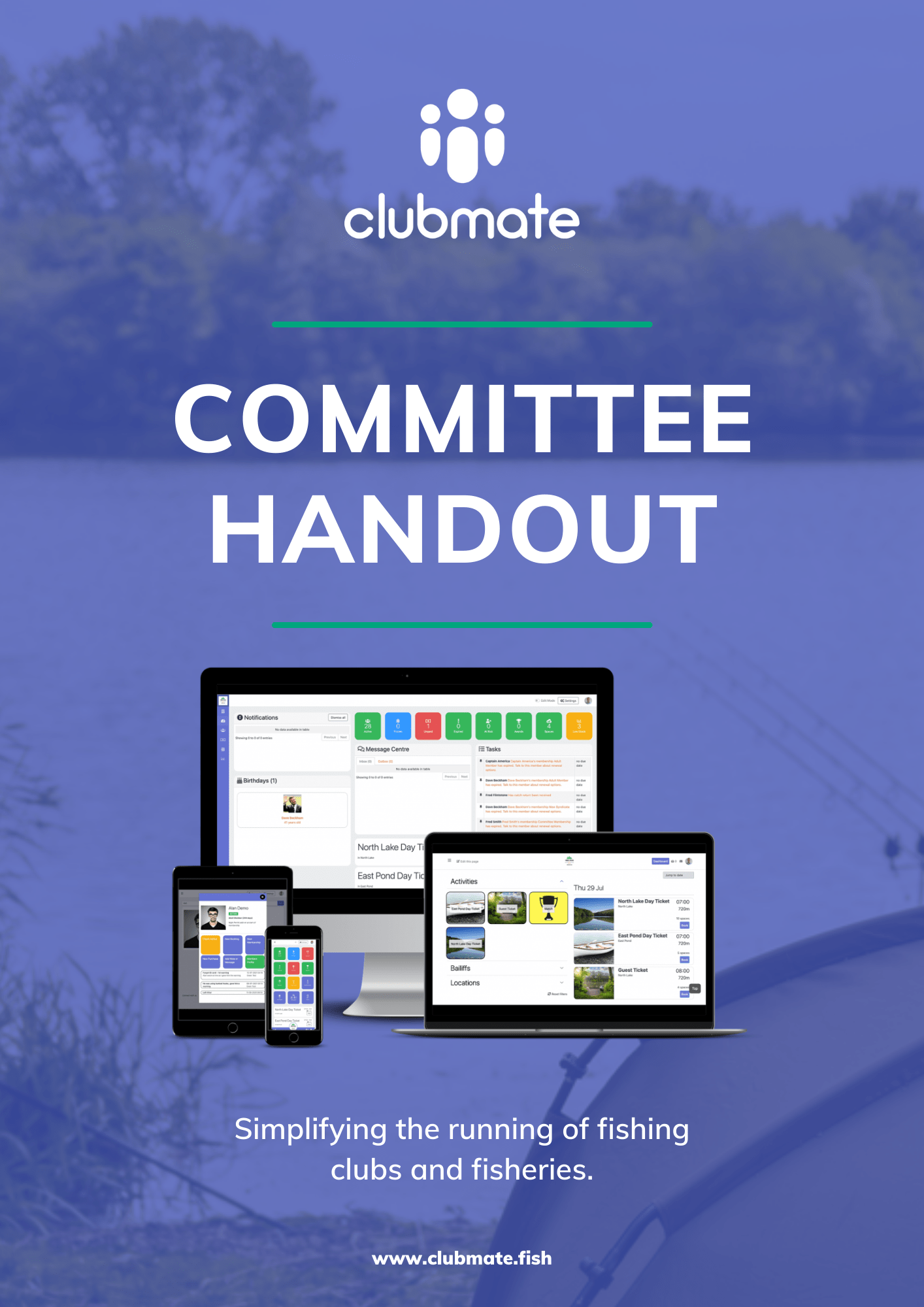 Fishing Club
Committee Handout
We work with over 200+ fishing clubs and over time, we've built up an understanding of all the typical questions committee members are likely to ask about Clubmate. To save you time, we've collated all of those questions and then answered them in this committee handout.
The handout will provide you an overview of :
Who Clubmate are, what we do and how we help 

The benefits for the committee, bailiffs and your members

Pricing

Security & GDPR

Training, Support & Data Migration

Getting Started

Plus FAQ's
Please download your free copy and share with the rest of your committee.
Please enter your details to access your free copy