Amongst many other requirements, new GDPR rules demand that all personal information held by clubs is authorised by the individual, plus protected and accessible immediately should a request be made to see or amend it.
While Clubmate does not guarantee your compliance, no software will, but having a centralised, dedicated system in place will make GDPR compliance a whole lot easier.
Opt in or Opt out
It should be just as easy for members to give marketing consent as it is to take away. With Clubmate, your members are in complete control and can opt-in or opt-out, update their preferences and review your clubs policies 24/7 via the member portal.
This consent is then recorded in real time and protects you against sending communications to those who haven't provided the relevant consent.
Members can choose to opt-in or opt out whenever they want

Automatically display your clubs Terms and Privacy policy as members join

Manage member consent online or offline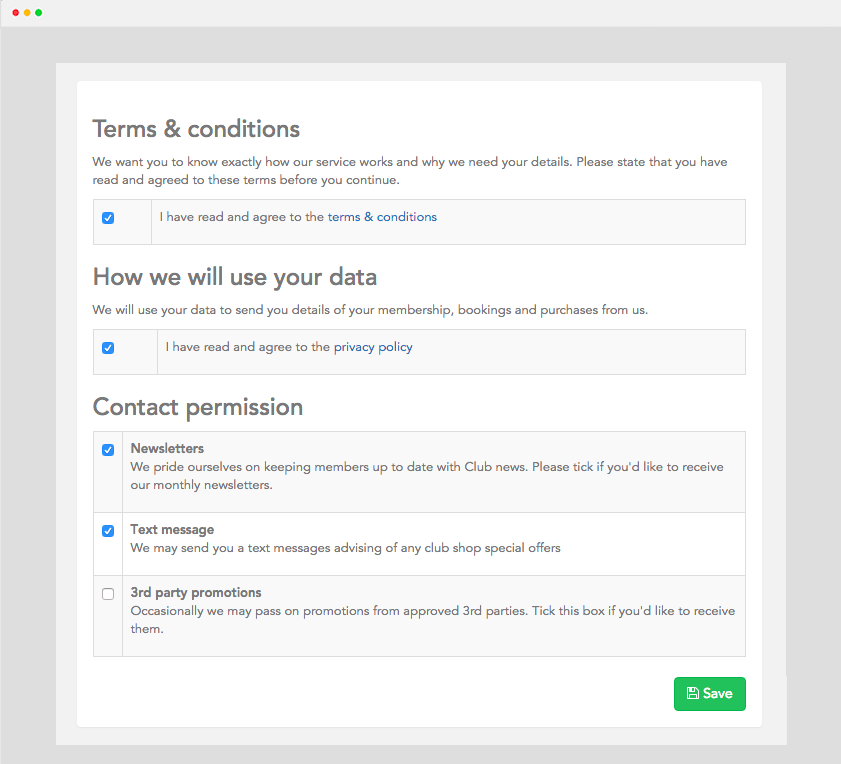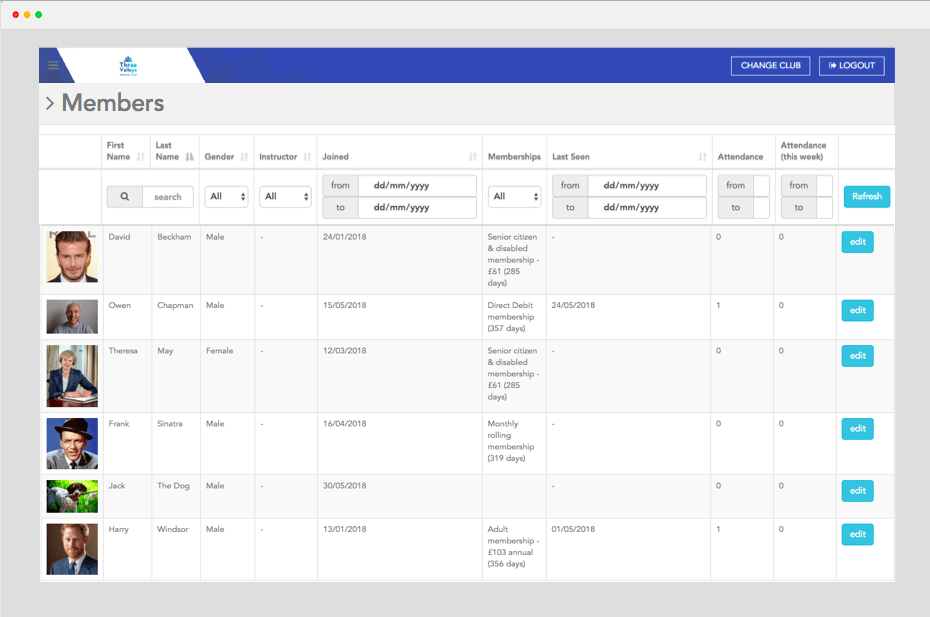 Centralised member database
Reduce the risk of data breach by capturing, storing and maintaining member data in a secure, central database that only authorised users can access.
Data should be kept up to date, relevant and only stored for as long as you need it.
You must also be able to provide all member data in an electronic format as well as delete all records on request. Paperwork makes this difficult to achieve. Clubmate makes it easy.
Export or delete all member data at a click of a

button

Removal of unsecure paperwork

Maintain a full audit trail of who accesses member data
Give members access to their own data
With access to the member portal, a member can see what data your club holds on them and ensure it stays up to date themselves, 24/7.  
By uploading your clubs Privacy Policy and Membership Terms to the portal, your member can review how you store, control and process their data at their own convenience.
GDPR was designed to ensure the member stays in control of their own data. Clubmate puts the control back in their hands.
Members can access & update their own personal data

Empower members to update communication preferences

Provide access to your clubs T&C's and Privacy policy at all times.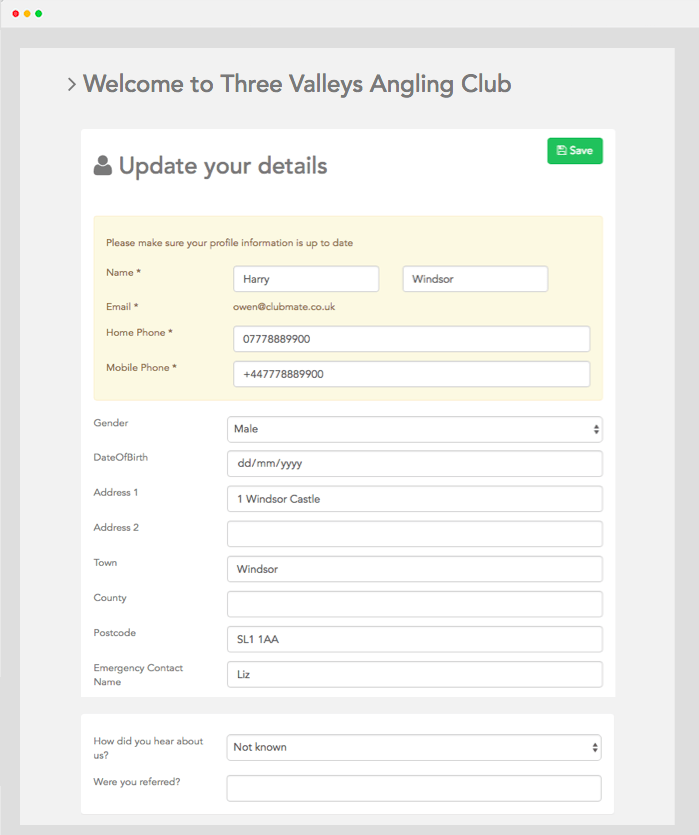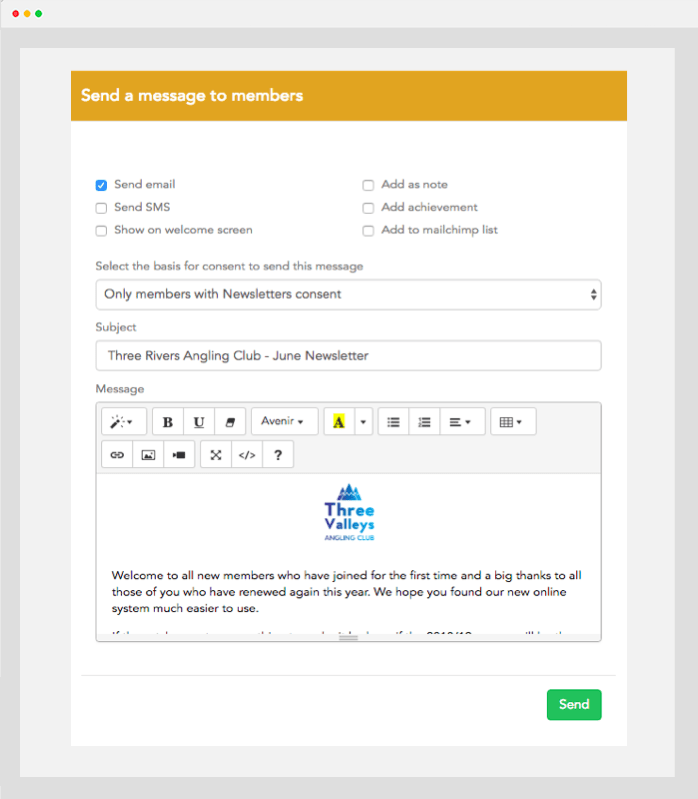 GDPR friendly communications
Obtaining marketing consent is only half of the job, you've then got to keep track of who's opted-in or opted out, hope that it's still up to date and then filter them in or out before sending the communication.
With Clubmate, sending out the right message to the right people at the right time couldn't be easier – just select which type of communication you are sending and if it requires consent (such as a newsletter) only those who have opted-in will receive it. Simple.
Keep in touch with members, volunteers & fellow committee members without the worry of checking for GDPR consent.
Differentiate messages between marketing and general club matters

Safeguard your communications and ensure the right messages are only ever sent to the right people.

Ensure member consent is always up to date
What Clubmate can't help with?
Your clubs Privacy policy is unique to your club and you will need to create one that represents your club's needs. We recommend that you seek independent legal guidance to protect your club.
Any data captured and stored outside of Clubmate. We highly recommend that data is only stored in Clubmate. The more locations you store data, the harder it will be for you to maintain compliance. It's harder to track & you'll ultimately be placing your club at a higher risk of data breach.
Legal advice. We are not legal professionals and do not pretend to be. The information we provide is designed to be useful for clubs preparing for GDPR compliance and is not a direct replacement for independent legal advice. Clubmate Limited accepts no responsibility or liability for the accuracy of the information presented. Please seek your own legal advice.
Still unsure about GDPR?
Get in touch and learn how Clubmate can help your club with GDPR