ANGLING TRUST WELCOMES ONLINE CLUB MANAGEMENT SYSTEM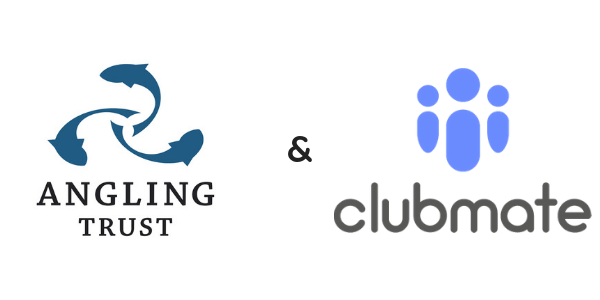 ---
The Angling Trust has agreed a new partnership with Clubmate, an online membership management and engagement package designed to help clubs and fisheries reduce burdensome administration tasks, retain existing members and attract new joiners.
The easy to use, intuitive software package has been created for the angling community. Online joining, customisable payment options, a real-time online booking system and help ensuring compliance with regulations such as GDPR are just some of the extensive features on offer.
Darren Birch, club and fisheries development officer for the Angling Trust says: "Clubmate is a welcome innovation which has the potential to revolutionise and professionalise the way fishing clubs are administered."
The secure cloud-based software system is accessible from any computer or mobile device connected to the internet and puts an end to inefficient, paper-heavy administration systems. Seamless member registrations, flexible booking systems, automated renewals and detailed financial reporting are just some of the notable features.
Owen Chapman, founder of Clubmate says: "We set out to create a system that anyone of any age could use, with the intention of making life easier for them and their club. We also wanted to increase fishing participation by making clubs more accessible to new members through improvements to joining, booking and payment systems. Working in partnership with the Angling Trust we have refined our features and created a dedicated solution that will modernise the way fishing clubs are run and managed."
Aggregated data will also provide a rich source of intelligence for the Angling Trust, creating the sport's first real-time picture of participation levels. This will enable the NGB to create bespoke development programmes, helping attract under-represented groups of people into the sport of angling. It will also provide the evidence required for further government funding, helping to safe guard the sport's future.
Birch adds: "This innovation brings fishing club and fishery administration into the twenty first century. Most people, especially the younger generation, many of whom do not own a chequebook, expect to be able to sign up online in an instant and make a payment either by card or by direct debit. We need to be able to provide them with this option to create a sustainable future for angling.  Joining and renewing needs to be simple and hassle free. Clubmate certainly ticks these boxes."
If you're involved with running a fishing club and would like to find out more about Clubmate and how it can help your club, add your contact details here, call 0333 987 4677 or email hello@clubmate.co.uk. Alternatively visit www.clubmate.fish
You can also access more info on the Angling Trust member club benefits page