Renewal cycles: Fixed dates vs 12-month memberships
We're entering the time of year where fishing clubs across the country are gearing up for what can be an incredibly admin-intensive period of time for their volunteers – membership renewals. Getting members to fill in their renewal paperwork, send in their cash or cheques, logging everyone that's renewed on a spreadsheet, sending out confirmation of membership – it can be a real headache.
Because it takes up so much of their volunteers free time, clubs try to condense all of that admin into a short renewal window which is centred around the same fixed membership date each year.
On one hand, it makes complete sense to do it that way. Your volunteers can focus the majority of their efforts across a couple of months rather than a steady flow of admin throughout the year. But, have you considered whether this approach is harming your club's ability to grow?
In today's post, we're reviewing the debate surrounding fixed date memberships vs 12-month rolling memberships.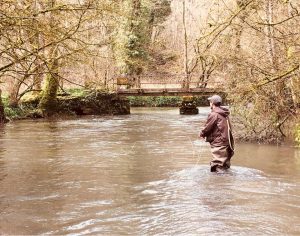 The traditional way that fishing clubs tend to handle annual renewals is by setting specific start and end dates for their memberships. These dates can differ from club to club but will generally start somewhere during the first half of the year; because that's generally when the club is quieter and so membership secretaries are able to take care of all the admin work that comes with their annual renewals. Plus, it means that the clubs are able to get membership fees paid in advance of the fishing season starting.
The biggest benefit of managing renewals in this way is that you can control when your members renew, meaning all of the work – such as collecting money on pay-in day and organising and sending out membership information – is taken care of in a dedicated window of time. Your membership secretary can then get all of the admin work done in one go so that after the renewals period is over, they can concentrate on more important things. It also means that members only have to focus their attention on the yearly renewal window and they know exactly when to renew their membership.
Around 85% of Clubmate's users manage their renewals that way, through fixed start and end dates, which on the whole, works very well. However, we're noticing a change in the way that some clubs are structuring their season. More and more clubs are starting to offer 12-month rolling memberships from the date of purchase, which is similar to the way you buy your Rod License.
Annual rolling memberships mean that a member can join a fishing club any day of the year and their membership will remain valid for a full twelve months. Using this style of membership allows you to offer your members more value for their money. For example, instead of a member joining halfway through the season, paying a full year's membership price and only getting a few months of fishing, they can pay for a full year and actually get a full year's worth of fishing; with their membership renewing a year to the date they joined. As mentioned above, your members already pay their Rod License fee this way, so they'll already be very familiar with it.
Although switching to rolling renewals can help grow your memberships, it does carry the misconception of resulting in a constant stream of admin work spread out across the year for your membership secretary. This is true for clubs that don't have an effective management system in place, and it's often why many clubs stick to the traditional method of fixed renewal dates.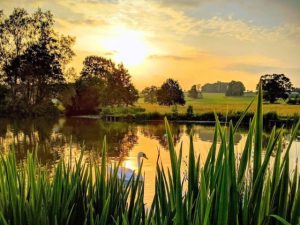 Using a club management system like Clubmate can give you the tools you need to seamlessly manage rolling renewals without putting the admin burden on your volunteers. For example, Clubmate allows you to automate renewals by notifying your members when their membership is due for renewal so that they can take action and carry on with their membership. You'd be amazed at how you can significantly reduce admin by empowering your members to take control of their own memberships!
If you'd like to automate this process even further, you can set memberships to automatically renew when the year is up, so the member and the membership secretary don't need to get involved at all. It's also possible to cap the number of members at your club, making it easy to take on new members, on your terms. 
Frome & District Angling Association are one of the clubs using Clubmate that have recently switched from the traditional fixed date membership to a  twelve-month rolling membership and as a result, have experienced a significant increase in revenue in the first year. Members can now join their club at any time of the year and get a full 12 months fishing for their money, which they believe is one of the biggest factors in helping them grow their membership by 300%. 
"Since getting started with Clubmate, new memberships have been rolling in – our membership base has more than tripled!" – Martin Blain, FADAA
Do membership renewal cycles impact growth?
In summary, membership renewal cycles can impact your club's growth. 12-month rolling memberships offer a good incentive because it gives members full value for their money. If a member has to choose between paying for a full membership and only getting six months of fishing or paying for a full membership on a twelve-month rolling basis and getting a full year of fishing at another club, the latter would be much better value and therefore a more enticing offer.
When deciding whether to offer fixed start and end dates or rolling memberships, consider how your volunteers and members prefer to do things. Remember that members will be familiar with the twelve-month rolling method because they pay for their Rod License in the same way, but it can also be beneficial for your membership secretary to take care of all the admin work in bulk, rather than spreading it out over the year.
There is no right or wrong option. The renewal cycle you choose to follow will come down to a number of factors, including how much you want to grow your club. Using a club management system like Clubmate will help save you time on admin and paperwork during your renewals period, regardless of whether you prefer fixed-date memberships or 12-month rolling memberships.
If you'd like to learn more about Clubmate and how it could benefit your fishing club, please get in touch (we don't bite!):
0333 987 4677