Fishing Club clothing
without the hassle
Download our brochure and learn more about our planet-friendly club branded clothing service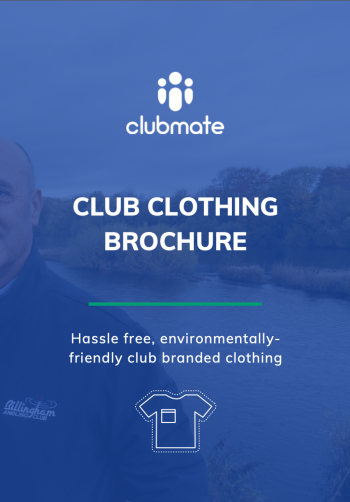 Download our clothing brochure
At Clubmate we have a clear mission – to get more people fishing more often. It's that simple – and if you can look good whilst you're Fishing then surely that's a bonus!
All orders will earn 10% commission for your club, but not only that, for each order Clubmate will donate 50p to the Anglers National Line Recycling Scheme – a scheme the whole angling community can back.
Download our brochure to see how your club can generate loyalty amongst your members with club branded clothing (minus the hassle).