Less Phone Calls. More Business.
Take back your precious time with the digital tools you need to make running your fishery a breeze, no matter where you are.
On average, fisheries using Clubmate save 8 minutes of admin for every online booking 
---
This time saving estimate is based on the average time spent on admin pre & post using Clubmate. It considers checking availability, back and forth phone calls, responding to messages, collecting payment, trips to the bank, payment reconciliation, follow up communications & check in procedures. How much time you actually save may vary dependant upon your current processes and other factors.

AUTOMATE REPETITIVE ADMIN TASKS
Manage your whole Fishery from one place
Stay on top of every day with digital tools built especially for Fisheries.
Manage your diary, empower customers to book, join or renew themselves and share access to important information with your team, so they can get on with their job.
Cut back on your workload with admin that does itself, so you can spend less time at your desk and more time with your customers,
Manage your fishery on the go with the Clubmate app.
Empower customers to book, join or renew themselves.
Move away from spreadsheet headaches and store all customer data in one secure online database.
Display availability for your venue online.
Specify how many tickets can be bought online at any time.
Share access to key information with your team, instantly.
Automate important customer communications prior to their visit.

ALWAYS OPEN, EVEN WHEN YOU'RE SLEEPING
Take back control of your diary
Dramatically reduce customers calls, messages and queries by providing answers to repetitive questions automatically online, 24/7.
Display current & future availability, directions to your venue and a breakdown of rules, all before they book. Online bookings enable customers to confirm their spot in advance and ensure payment has been taken care of, saving time on check-in. 
Customisable confirmation emails are sent automatically, providing further clarification of what they've booked, when they've booked it and how to find you. 
Manage all bookings, in-person, phone or online from one centralised booking system.

Ban unwanted anglers 

Control availability at the click of a button

Define rules of access and allow customers to book themselves on.

Empower customer to book and pay – 24/7
Flexible scheduling rules & logic to suit your venue

NO MORE SPREADSHEETS. NO MORE GUESSWORK.
Simplified memberships & season permits
Automate membership management whilst staying in control over who can or can't join.
Simplify the membership process for everyone involved, including anglers, staff and bailiffs. By reducing the burden of admin and making it easier for anglers to join or renew, you can spend less time chasing payments and more time developing your fishery.
With our secure, customisable member portal, you can empower anglers to update their details, upload a photo and make payment without the need for paper forms, cheques or passport photos.
Control who can (or can't) join or renew online
Empower anglers to do your work for you
Send individual or group messages via email, text or push notification
Track who has and who hasn't paid, in real-time
Rolling or fixed end date memberships & season permits
One off or recurring payment options via card or direct debit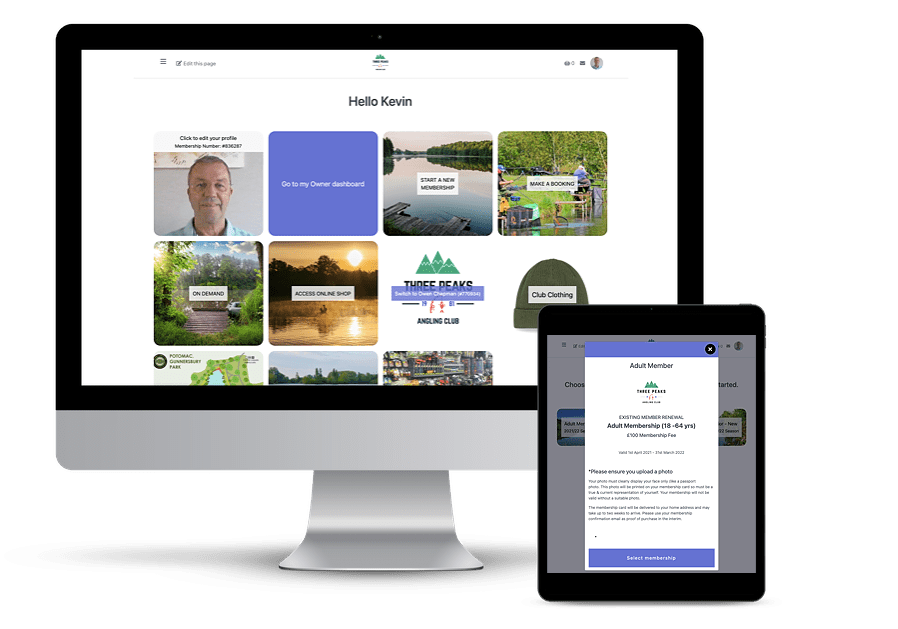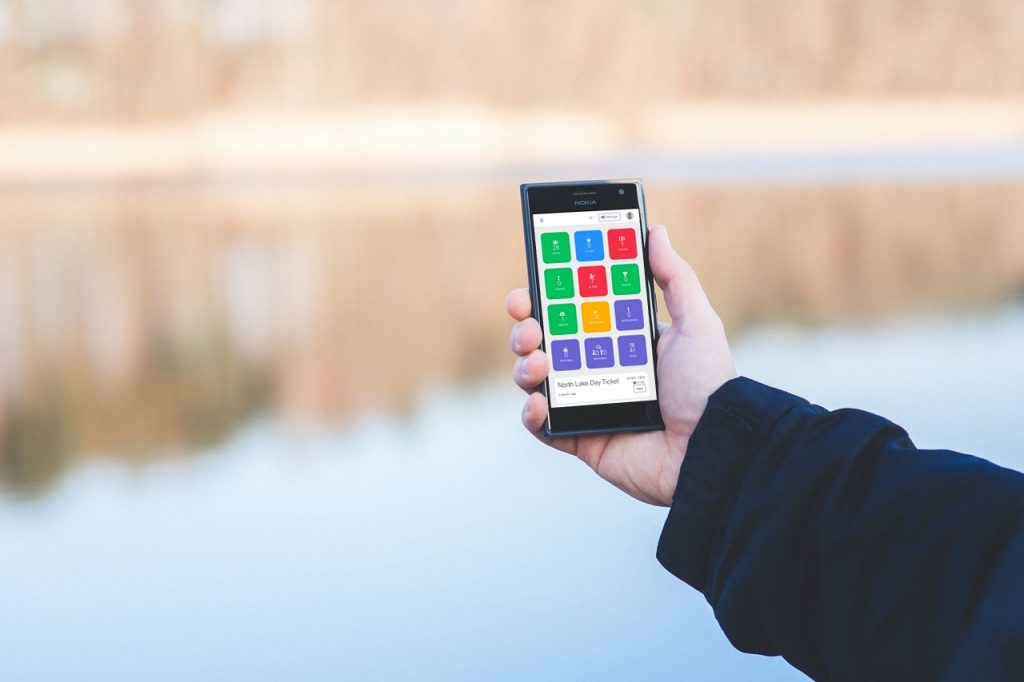 ACCESS ON THE GO
One workspace for the whole team
Set your entire team up for success and make sure everyone has access to the information they need, when they need it.
With multiple access levels, you can have peace of mind that your team are only accessing data thats relevant to them.
Accessible from anywhere at anytime, manage your fishery on the go and keep track of business performance via the Clubmate app.
Share access to key information with your team
Empower staff to manage bookings, memberships, check-ins and payments
Full user audit trail
Stay in control with access role settings
Owner, Staff & Bailiff access via the Clubmate app
Trackable business KPI's at the click of a button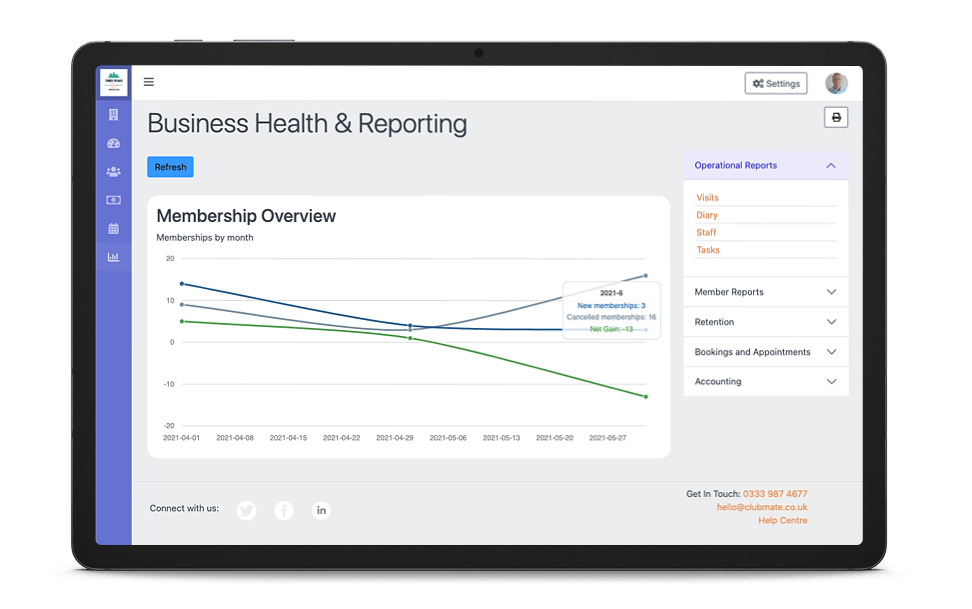 INSTANT BUSINESS INSIGHTS
Get to know your business better than ever
Day-to-day, month-to-month, visit-by-visit – Clubmate provides you with comprehensive financial reporting and business analytics.
Get familiar with how your customers are booking – see how many are new versus returning, who they are and how often they visit.
You'll get reports on membership sales, payments & bookings at the click of a button. And if you want to print them off, you can do that too.
Track your performance and see whats working
Ensure total transparency of your fishery's finances
Learn what to focus on next
Apply nominal codes to help simplify your accounting

RIP CHECK-IN QUEUES
Simple, easy customer check-in
Eliminate long waiting lines and make the check-in experience simple, easy and fast.
Whether you want customers to check themselves in, allow bailiffs to do it on the bank or manually check them in at reception, Clubmate gives you the tools to eliminate long queues and keep staff stress levels down.
For customers that have pre-paid, they can be checked in automatically too.
One click check in for Bailiffs and staff
Self-service check-ins for customers with our dedicated welcome screen
Keep track of attendance and no-shows
Ideal for day tickets, memberships and tracking match attendance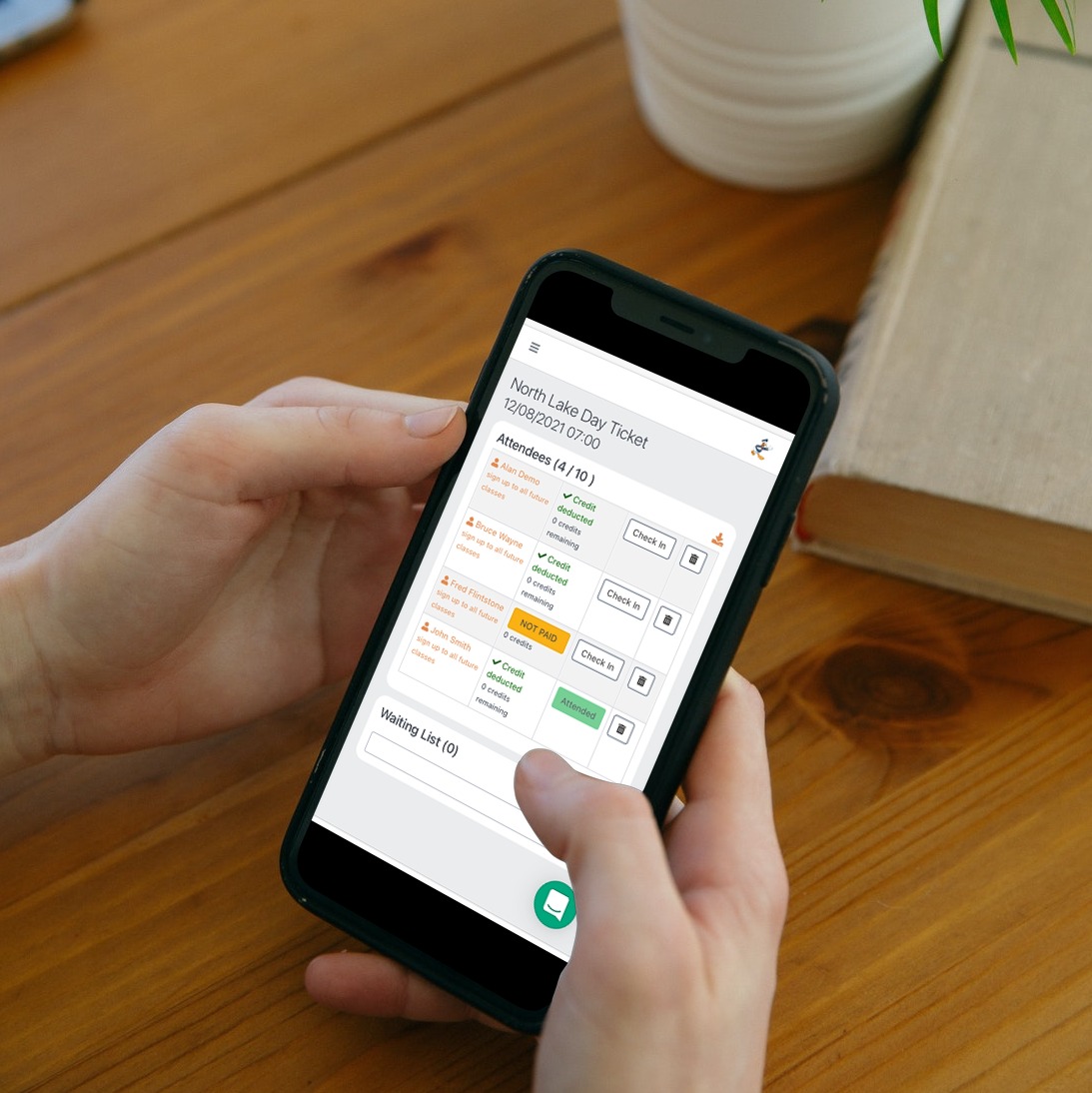 SAVE TIME & IMPROVE ANGLER EXPERIENCE
Clear, professional venue maps
If you could save just 60 seconds by not having to explain to each of your visitors how to find their way around your venue wouldn't life be so much easier?
Take that time back and point them towards a professional fishing map that clearly displays your venue access points, fishing access, swim numbers, facilities and more.
Save time by reducing repetitive questions
Enhance angler experience through convenience
Professionalise the image of your venue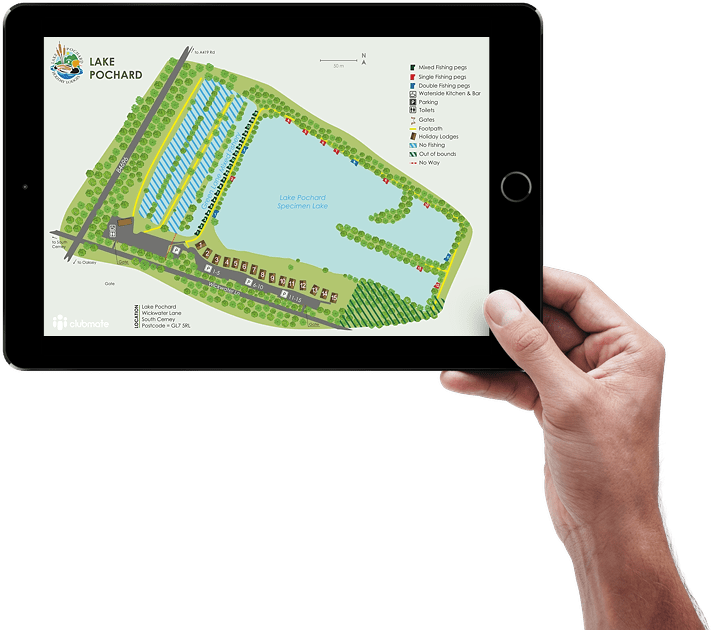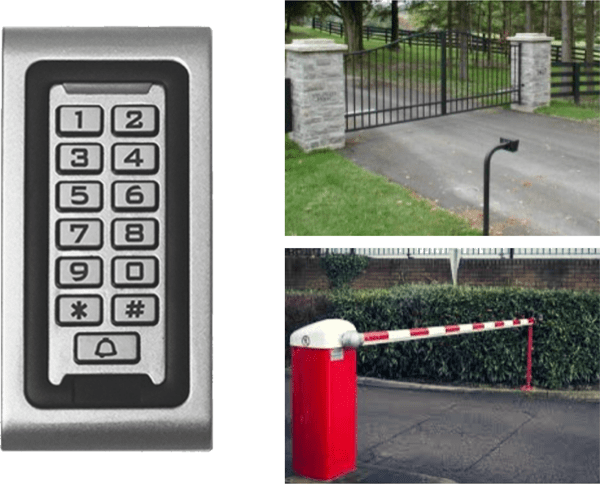 SECURE YOUR WATERS
Provide 24/7, staff free access
Provide secure access to your waters by connecting Clubmate with your access gates. With access control, only authorised members and ticket holders will be able to access your waters. If they haven't paid, they're not getting in!
Your gate will need power and a good internet signal but you'll be able to wave goodbye to gate pin changes and faulty padlocks.
Ensure only authorised anglers are allowed in 24/7
Provide ID cards with RFID chip technology or offer PIN access
Allow your gates to sync with your database in real-time and monitor who accesses your facility and when
Let's chat
Fill out a few details below and one of our fishery experts will be in touch shortly