Why your Fishing Club needs to get Digital
There is a common understanding amongst most fishing clubs and their committees. That moving with the times and embracing the digital age is something they should all be doing. But unfortunately, there is also a common resistance too.
This resistance to move with modern times usually comes down to a lack of understanding (or to put it bluntly, the fear of the unknown!) and will eventually harm the long term future of your club.
People go online for pretty much everything nowadays and that includes each and every existing member & potential member of your club.
And if attracting a new, younger generation is key to the longevity of your club, you'll need to start meeting the tech-savvy needs that they're familiar with.
When you consider that 95% of 16-35 year olds own a smart phone and 90% of the population are actively using the internet, offering a great online experience is vital in attracting & retaining both your current and future member-base.
The good news is that getting your club digital is a lot, lot easier than you think. But before we get in to the topic of how and what, (we'll get to these in other posts), let's get back to our original question of 'Why does your club need to get Digital?'.
To help answer this, here are some of the most common & popular benefits that being online brings: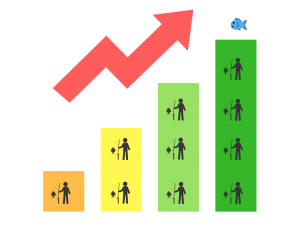 Grow your member base
Probably the number one reason for taking your club online is the desire to expand membership, particularly with younger members.
Your club could be the friendliest, most welcoming club in the world but if no one knows how to find you, how to join, what waters you look after or even your club rules – then being the nicest bunch of members doesn't necessarily help (although we still believe in being nice!).
Promoting your club to the best of its ability and showing off all the great work you do in the community via a modern, mobile friendly website is a really easy way to get noticed. But you also need the tools to allow members to sign up, pay and gain confirmation of their membership in a matter minutes, not weeks.
With younger generations using technology as a matter of instinct, appealing to them by adapting your club to suit their needs could be the key to building a membership that will mould the future of your club.
Asking a younger member to join the club by completing a paper form, paying by cheque, sending self-addressed envelopes & passport photos is as effective as a waterproof teabag.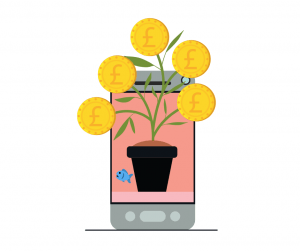 Increase Club Revenue
Getting your club online is like opening a gateway for much needed, additional revenue.
Once you have an online platform that attracts regular visitors and engages with your local community, not only will you start benefitting from the additional member revenue but you will also have an asset that's attractive to potential sponsors looking to benefit from your clubs positive exposure.
And that's not forgetting the added ability to start selling day tickets, club clothing, merchandise, fundraising or whatever you like 24 hours a day, directly via your site.
Keep volunteers happy
Committee members and volunteers are the lifeblood of any fishing club.
The great work they do (for FREE) really should earn them a medal. Unfortunately there's no medal on offer and instead they get dumped with stacks of paperwork, spend copious amounts of time replying to messages (often the same message to the same people!), balancing the books and keeping members happy.
This often detracts from their ability to go fishing themselves and understandably leads to volunteers wanting to step down from their duties. This is frustrating for any club, without volunteers, they simply cannot exist.
Providing tools to streamline communication, displaying club news for all to see, empowering members to join and renew online at their own convenience and allowing finances to run themselves are all simple digital solutions that not only save volunteers time but also improve your members experience.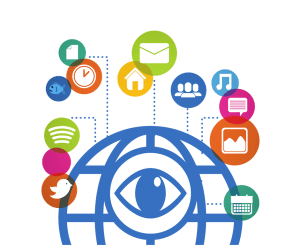 Engage with existing members
Keeping members informed about club news, match results, work parties, club socials and showing them that your club is more than just a Sunday mornings fishing, will keep them engaged and far more likely to get involved.
Engaged members are like full blown ambassadors of your club. Just imagine if every member acted like a committee member. They'd attend every meeting, join social events & sing about the benefits of joining your club at every opportunity. You'd have booked up work parties, full match fixtures, new members joining by the bucket load and a waiting list to join the committee. Your club would be thriving!
Unfortunately, for many members, they feel the opposite of engaged and are often oblivious to what goes on outside of their own fishing bubble. They may only hear from the club once a year when renewal fees are due and then need to go on their annual hunt for the cheque book. It's no wonder they keep moving from club to club.
The old fashioned method of sending physical newsletters takes up a lot of time and comes at a considerable cost but there are plenty of modern digital approaches which your club could adopt.
Social media, club websites, online newsletters and regular news posts are just a few fresh, modern and interesting ways to get a members attention from a device that we apparently take out of our pocket to look at 28 times every single day.
An insight into upcoming posts
This is the first post in a series of articles where we'll be taking you through everything you need to know about getting your club looking its online best and in great digital shape. These will include tips on how to attract new members, what options are available for generating revenue, maximising your clubs match scene and much more
Make sure you subscribe to our newsletter and never miss a thing 👇