Please join us in welcoming the newest member of the Clubmate team, Owain Rees!
As a Customer Success Executive, Owain will be responsible for onboarding clubs and fisheries to Clubmate and delivering product training for our users; making sure they start reaping the benefits of using the system as swiftly as possible.
Owain is highly organised, has strong attention to detail, loves helping people and (in our opinion) is an all-round top guy. He's also obsessed with all things Angling!
As the Treasurer on his local fishing club committee, Owain has experienced first hand how Clubmate can help transform a fishing club.
A bit more about Owain.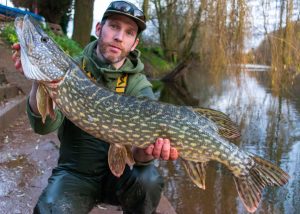 "I started fishing when I was around nine or ten, starting with fishing the river for grayling and the local lake for roach and silvers. This moved on to fishing for tench, pike and carp at around age thirteen, with a bit of junior match fishing in-between.
I've spent the time since then targeting most freshwater species seasonally, catching double-figure barbel from the wye, pike to 29lb from large estate lakes, carp to upper thirties and grayling close to 3lb along with various other species. My target for the coming season is a double-figure tench and a pike over 30lb (a man can dream!). 
I've worked in financial services for over ten years. I started in insurance, then recently as a pension consultant. I've sat on the local club committee and volunteered as bailiff and treasurer, so I understand the challenges volunteers face in running a club and the solutions that Clubmate can offer clubs and fisheries. I wanted to be involved with Clubmate because I could see the potential for helping angling clubs and fisheries to grow the sport, also to make club volunteer's lives easier."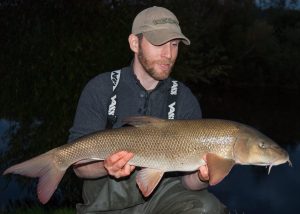 Owain is fully knowledgeable on Clubmate and can't wait to get started on helping clubs and fisheries move their management processes into the 21st century. If you'd like to learn more about Clubmate, organise a demo or just have a socially distanced chat about fishing, reach out to Owain today!
Owain Rees –  | owain@clubmate.co.uk | 0333 987 4677
Great to have you onboard Owain!
Owen & The Team