It's important to have control over who can join your syndicate and the total number of members.
This is especially important if you have a limited number of swims at the venue and need to limit the number of new members that join – the same can be said if you prefer to approve new anglers before they become a member.
Allow access to only vetted & verified anglers.
Many specimen carp syndicates now require references for anglers from a previous fishing venue and promo codes can simplify that whole process. You can create a promo code that's only shared with verified and vetted anglers when you'd like to invite them to join. 
As long as that promo code is only shared with anglers that have provided a reference, anyone trying to view your membership options will be unable to join because they haven't entered your vetted anglers' promo code. Think of it as password protection on your memberships.
Manage waiting lists & avoid becoming oversubscribed.
If you have a waiting list of new members you can easily send out promo codes to anglers at the top of that list. You might want to prioritise certain individuals or groups. It's also a more efficient way of ensuring your syndicate remains diverse and inclusive; for example, giving junior or disabled anglers priority, or being certain that banned anglers can't rejoin under new details. 
Several syndicates are using Clubmate's promo codes function to send out membership offers to new members in batches to avoid an influx of members joining online, meaning online memberships can be managed in a controlled manner. An email gets sent to anglers at the top of the waiting list advertising a new joining offer with a closing date for the promotion. If they don't join within the timescale given, the promo code can be changed and a new email sent to the anglers next on the list until your spaces are filled, so becoming oversubscribed is never an issue.
Offer promotional discounts to get more members.
Promo codes are a great way to increase the syndicate's revenue and improve retention. If you want to offer a discounted membership to work party attendees, you can share that promo code with the relevant attendees so that only they get access to the discounted membership and they can use that promo code when it's time to renew their membership and continue to benefit from their discounted membership. This saves chasing up members for work party opt-out fees.
The same concept can be applied to bailiff or honorary memberships, allowing only your chosen individuals to access the discounted prices. Winter tickets for example can also be set at a discounted rate.
Or, if you're looking to increase junior angler participation, you could run a promotion that allows members under a certain age to claim a discounted ticket when they enter a specific promo code.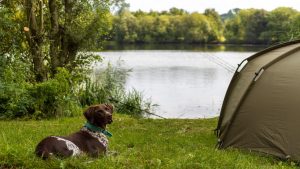 Promo codes are an efficient way to manage the member-facing side of your syndicate and ensure you have better control over your memberships. Clubmate's promo codes feature in particular allows you to manage who's able to join, venue capacity and run promotional discounts online; meaning you don't have to rely on manual lists and spreadsheets to keep track of who's redeemed which memberships. 
Clubmate is the go-to management software for forward-thinking syndicates; designed to remove unnecessary admin, save money and help you take back your spare time. Get in touch today to see why we're trusted by more than 200+ fishing clubs, fisheries and syndicates across the UK. Too busy to contact us? Register for our free on-demand demo at a time that works for you.