On top of an extensive range of fishery management functions, you can now offer individual peg bookings in advance to anglers at your fishery using Clubmate. The best part is there's no angler subscription costs or hidden charges! 
Our fishery booking system enables the angler to view which pegs are available, read a description about each peg and also view a relevant image, such as a venue map or viewpoint – all before they select their desired peg and confirm their booking. If the angler has no preference the peg will be automatically allocated to them.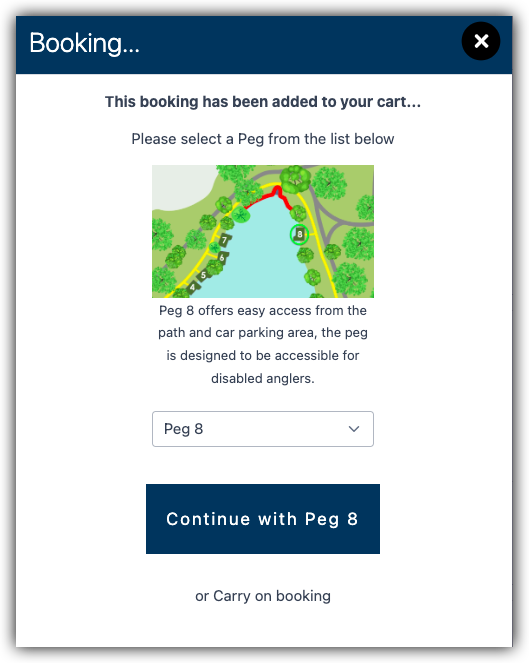 Anglers can join a waiting list if there are no further spaces available on the date they'd like to fish. This means if a space becomes available because the fishery has a cancellation, those on the waiting list will automatically receive an email giving them the opportunity to book, meaning the fishery doesn't miss out on the revenue.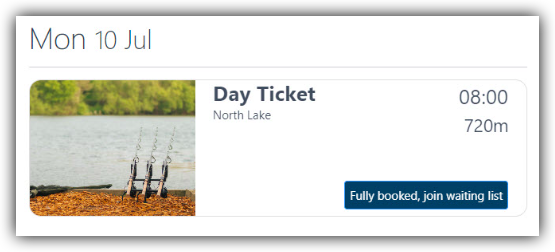 You can continue to accept cash or offline payments and in person payments on the bank too. Clubmate provides you with the tools to centralise all of your customer interactions, not just online and in advance bookings. We understand that many anglers don't want to book in advance for their fishing and would prefer to turn up on the day instead. 
By centralising all of  your customer interactions within Clubmate, you benefit from collecting your customer data in a single system which you can then use to keep customers updated with whats going on at your fishery, promote any special offers as well as track the overall performance of your fishery using financial reporting.
If you have an on-site bailiff they can see who has and who hasn't paid, sell tickets bank side and check anglers in and out using the Clubmate bailiff app. Keeping track of who is fishing your venue and when, helps you plan staffing, stocking and opening hours too. You get all this and a whole lot more with Clubmate, fishery management software.