Exchange tickets can be great for members wanting access to more fishing venues without the additional cost, providing a real added bonus to membership while helping build stronger relationships between clubs. Exchange tickets can also be a burden added to a committee's ongoing list of duties, providing logistical challenges and more work for club volunteers.
Clubmate enables exchange tickets to be easily managed online, creating a much simpler experience for members and less work for club volunteers. 
24/7 access to an exchange ticket means if anglers want to book it on the morning of fishing they can, no need to wait around for the tackle shop to open, knock at your door or fill in forms to exchange memberships! The member simply logs in to their club profile and makes a booking which takes less than a minute. Once booked, a confirmation email is sent automatically to the member.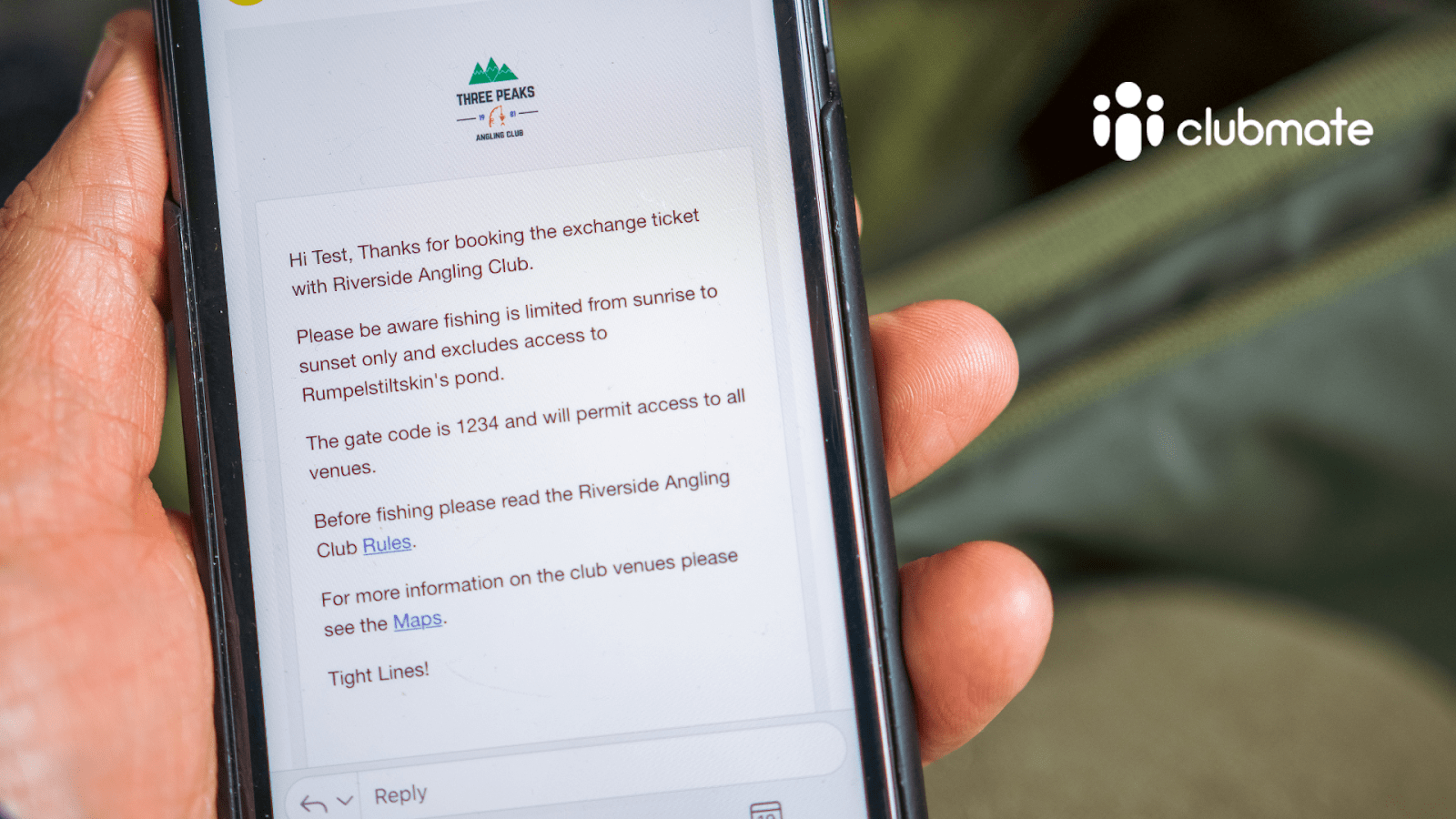 You can restrict exchange ticket access to members only and limit the number of spaces available per day, meaning you're always in control. You can further restrict access based on the membership type and even block access for certain members if ever needed.
In the diary any members booked in for an exchange ticket are clearly displayed by date, so you can easily see who's booked and communicate with them individually or as a group.
Save queries from members by including the information such as date or time restrictions in the activity details. This is clearly displayed prior to a member making a booking of the exchange ticket.
Using automated messages you can send out a confirmation email after a member books an exchange ticket, including everything the angler needs to know. This could be maps, directions to the venues, links to the exchange club's rules or the gate codes for entry to venues.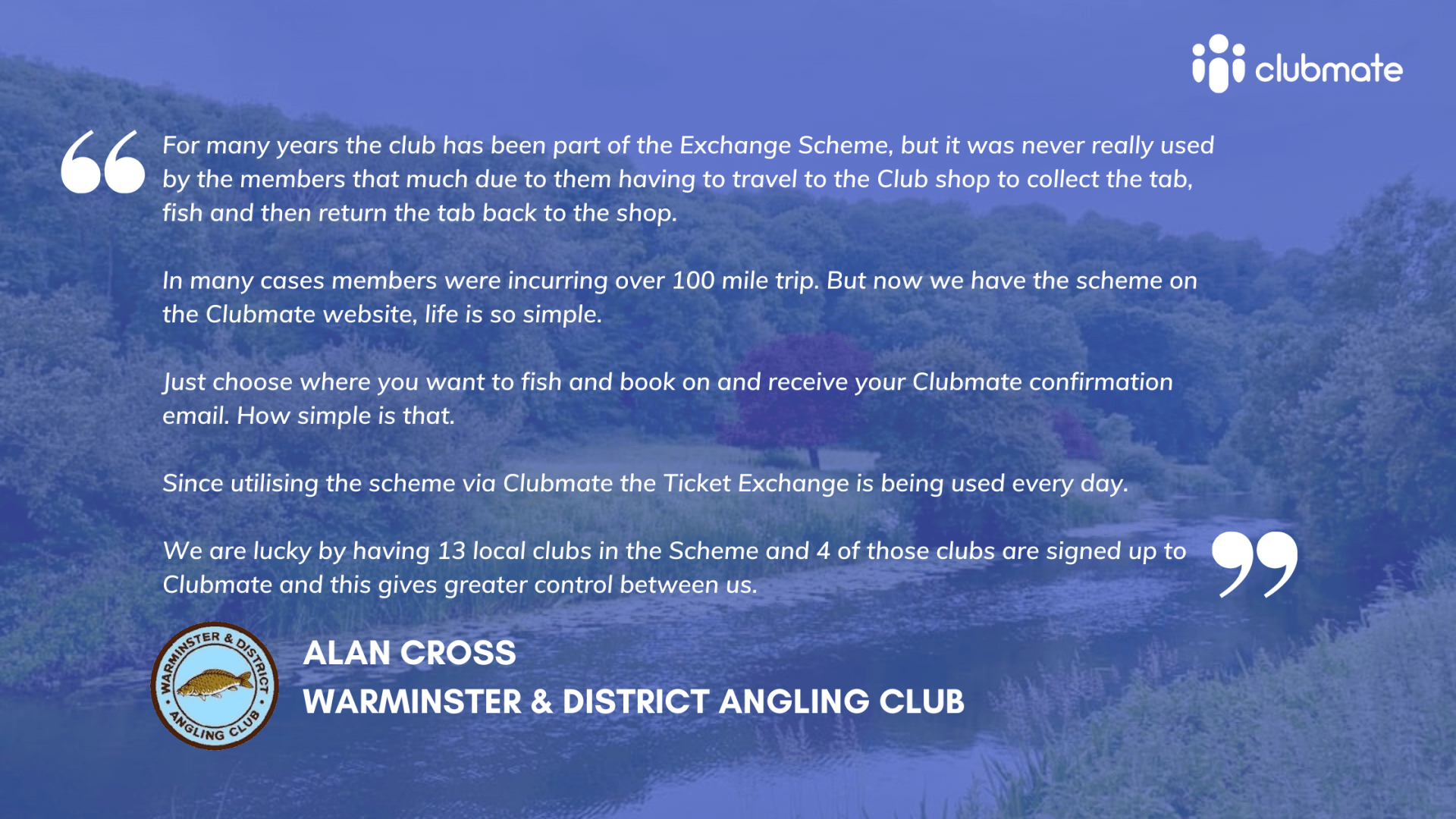 For help with setting up exchange tickets follow our dedicated article which gives a step by step guide on how to do this. Read help article.
For more information on using message automation to automatically send an email when someone books an exchange ticket, please follow our dedicated guide. Read help article.
As always, if you'd like our help in getting everything configured, contact our support team via the usual channels.